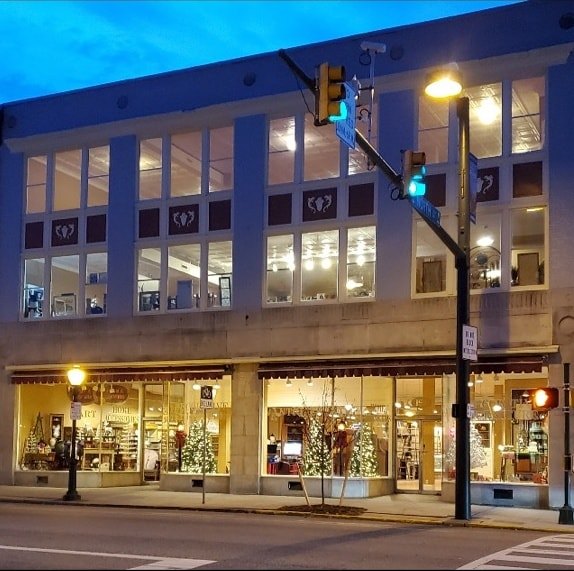 The Carlisle Antique Mall is an elegant four story department store built in 1918 to be Montgomery Ward & Company. For most of its life, the structure has housed furniture stores, it was a Myers Furniture Store from 1935 to early 1957. It was Miller's Furniture Store from 1957 to 1971, and an Andrews Furniture Store from 1971 to November 2004. A Consignment Gallery opened in early 2005 and occupied the building until 2010. The structure stood vacant for a decade until CAM purchased and restored it to it's original roaring 1920's grandeur.
The rear 20,000 sq. ft. warehouse which is attached to our antique department store was originally built in 1918 to be an indoor Hupmobile dealership by S. Ralph Eppley. A&P Grocery Store occupied the space during the 1930's who advertised indoor parking while purchasing wares.
CAM is located in scenic Downtown Carlisle and is an award winning venue, with 50 passionate vendors who offer high quality merchandise ranging from primitives, mid-century modern and retro, up-cyclists, and industrial just to name a few.
Stop by and take a trip back in time with us today! We hope to see your smiling face soon. ❤️